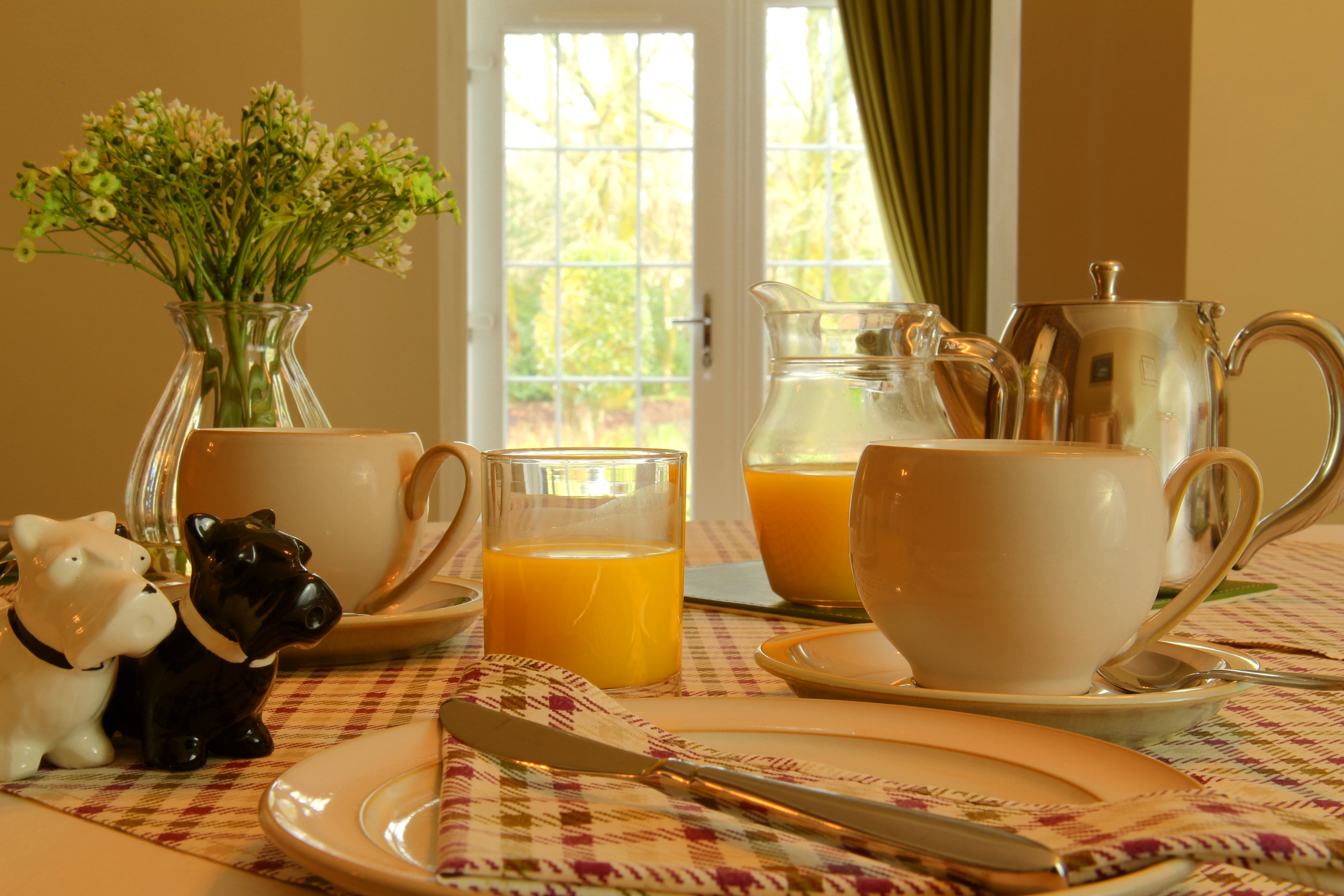 Good Morning - Knowe let's talk Breakfast
Please note: due to recent COVID-19 related health and safety guidance issued by Scottish Government our Breakfast offering has changed.
In order to maintain physical distancing and ensure that each guest party can enjoy their breakfast privately, we will ask guests to pre-book their preferred breakfast serving time the night prior; choosing either 07:30, 08:30 or 09:30am. Breakfast sittings are currently limited to 45 minutes in order to ensure that each guest party has time to dine leisurely, leaving us adequate time to clear, clean and sanitise the area ready to welcome our next guests to breakfast.
We will also ask that you kindly pre-order your choices for breakfast using our Breakfast Selector Menu, which will be issued at check-in. This allows us to cook to order in a timely manner, whilst still complying with our 'Sustainability Policy' and avoiding any unnecessary food waste.
Hand sanitiser is available within the dining room for guest use. We have also made a number of other small changes to our breakfast offering to help mitigate unnecessary risk, e.g. the removal of all communal self-service utensils and the introduction of single-use condiments, napkins etc
We hope that these necessary changes will not affect the breakfast experience our past guests have come to enjoy. 'Delicious simplicity' still remains our motto when dining at The Knowe B&B. You can read our full COVID-19 Operating Policy HERE